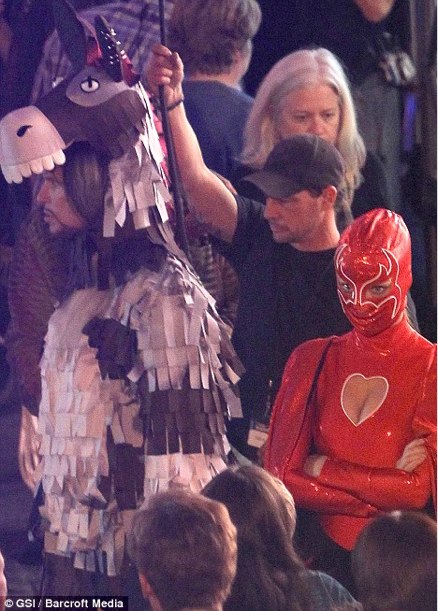 More
Burt Wonderstone
pics!
Jim Carrey, who plays street magician Steve Haines "Brain Rapist" prepares for a stunt where he is broken open like a human pinata. Also, according to The Daily Mail, candy falls out. Which is pretty amazing.
Meanwhile, who is that curvy luchador with a heart cut out to reveal her cleavage? It's none other than Olivia Wilde, whose character defects from our protagonist Wonderstone to work for Haines in the film.
We've gotten word that there is possibly some more footage and pictures coming our way from the set… stay tuned.